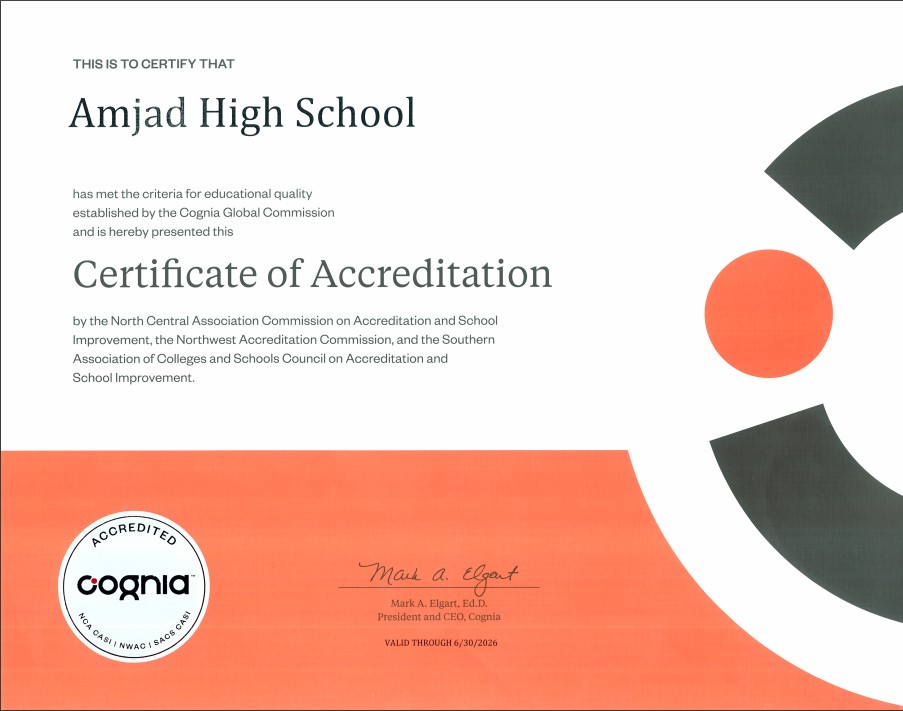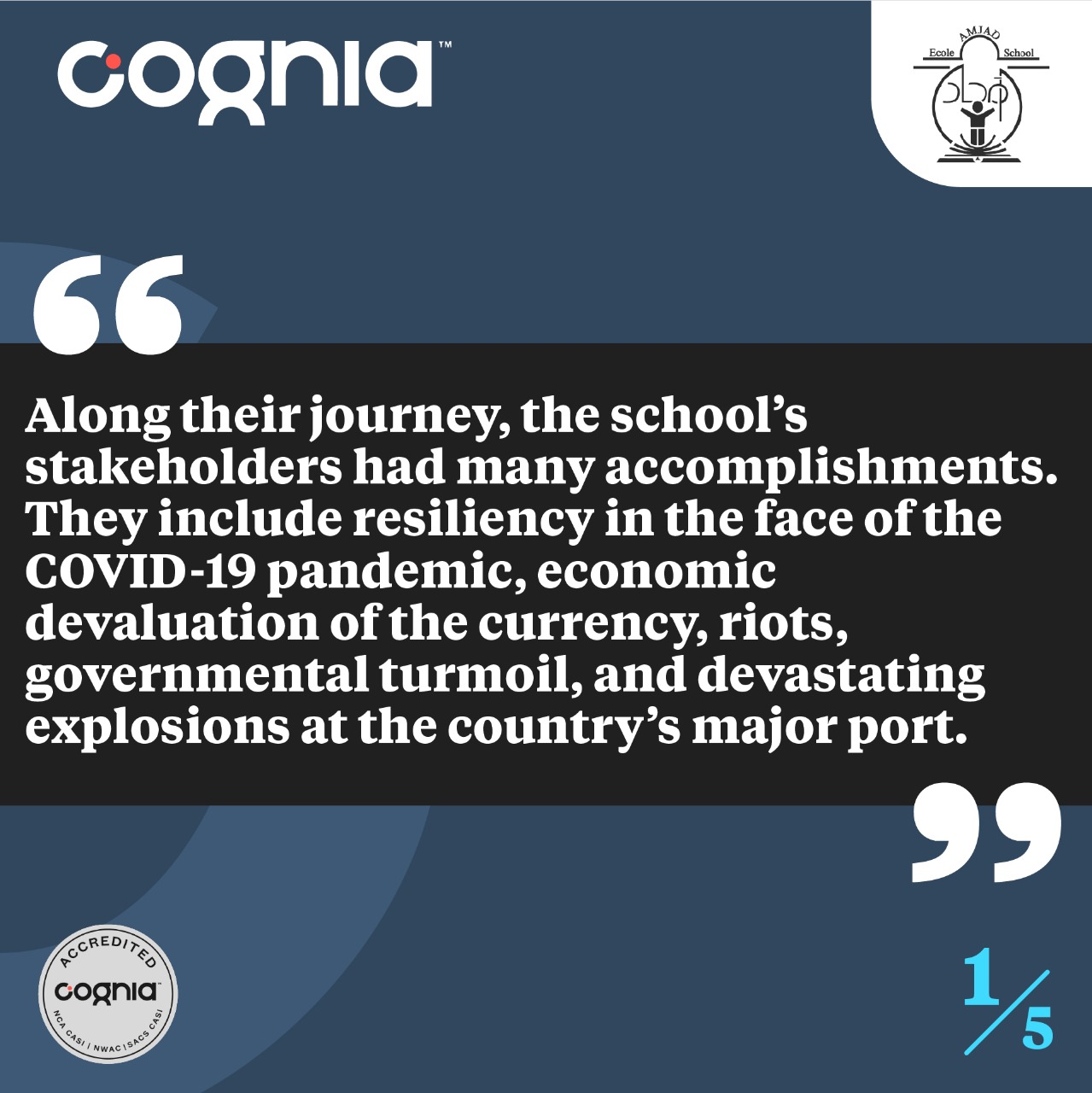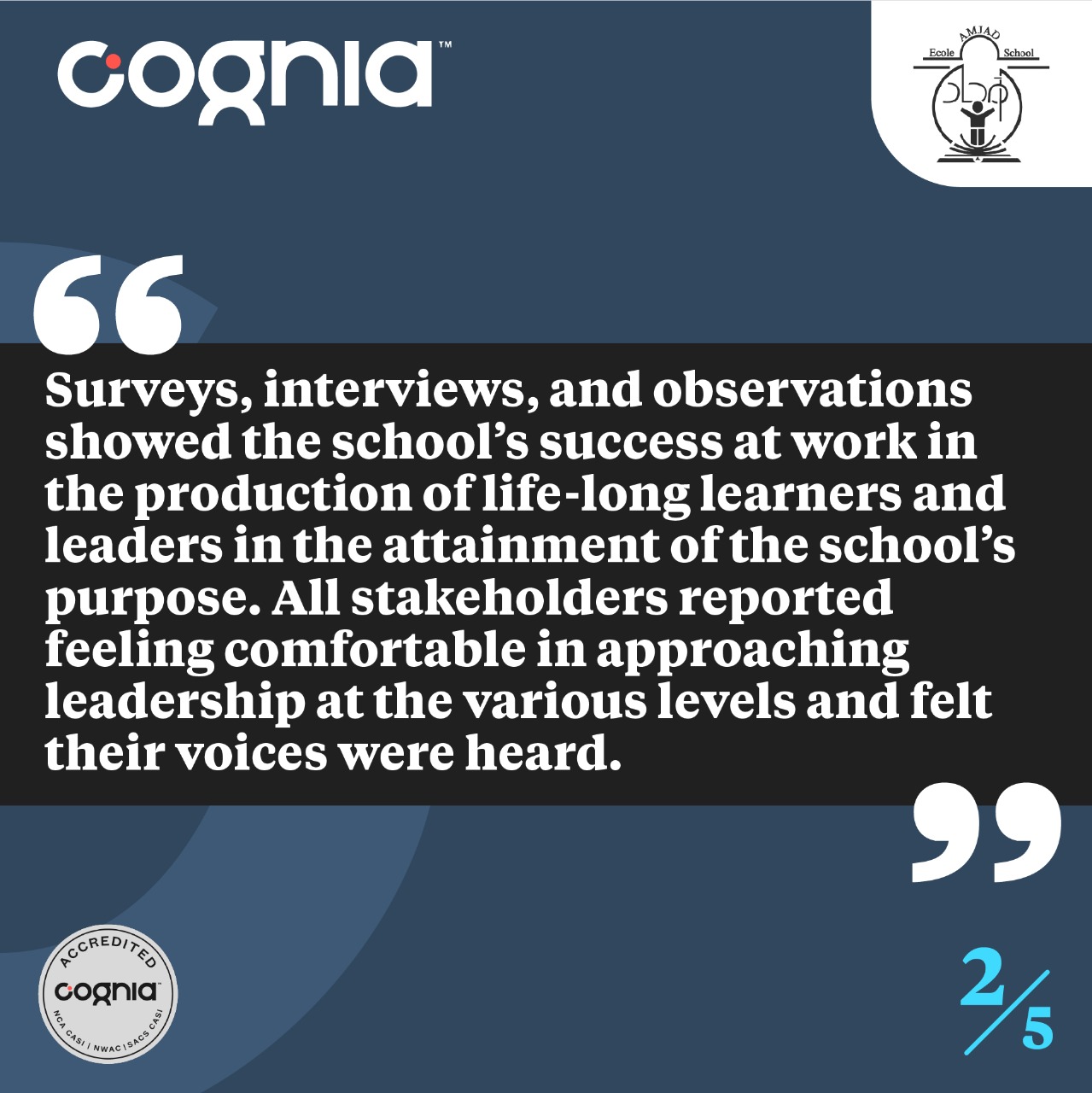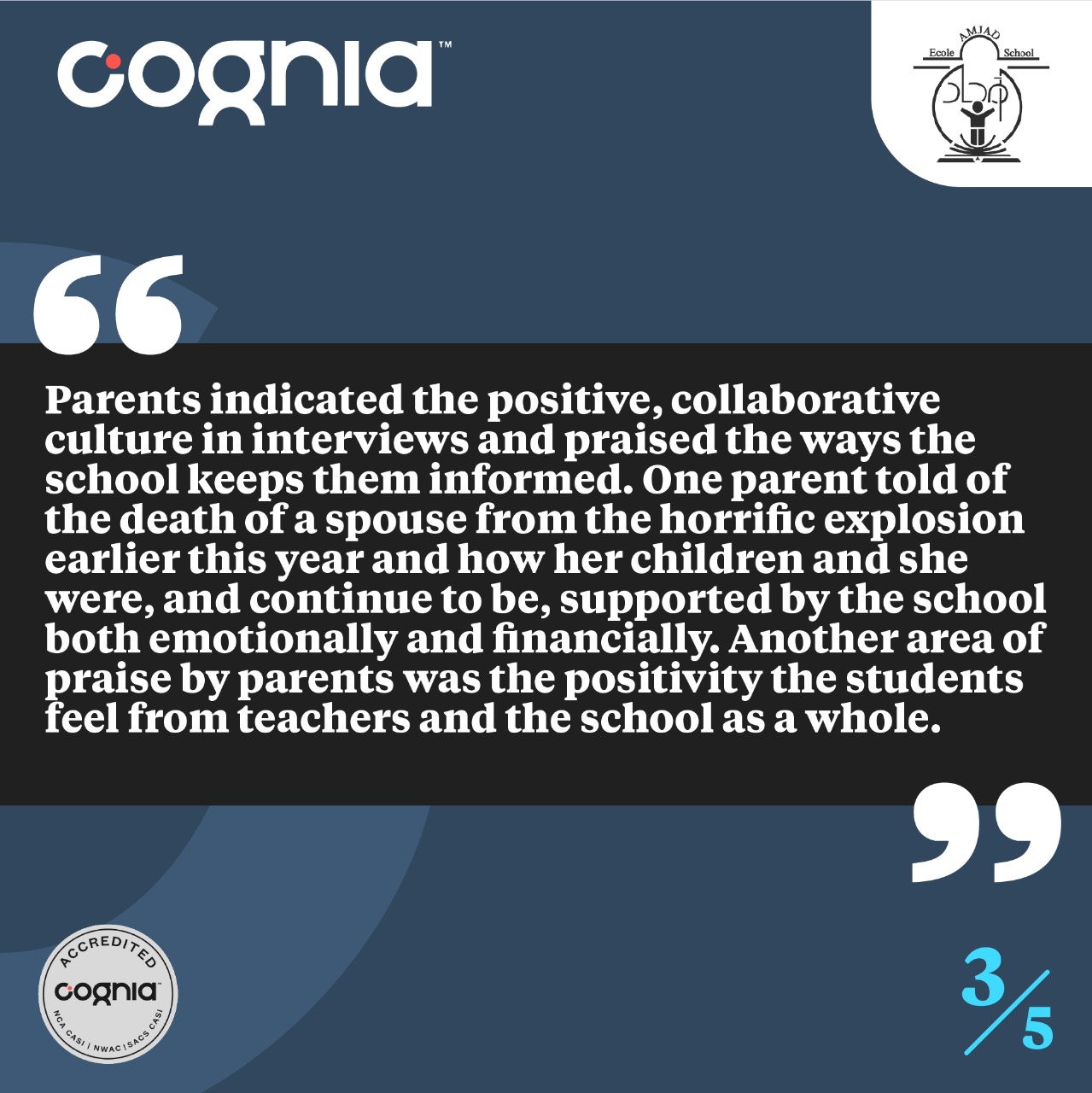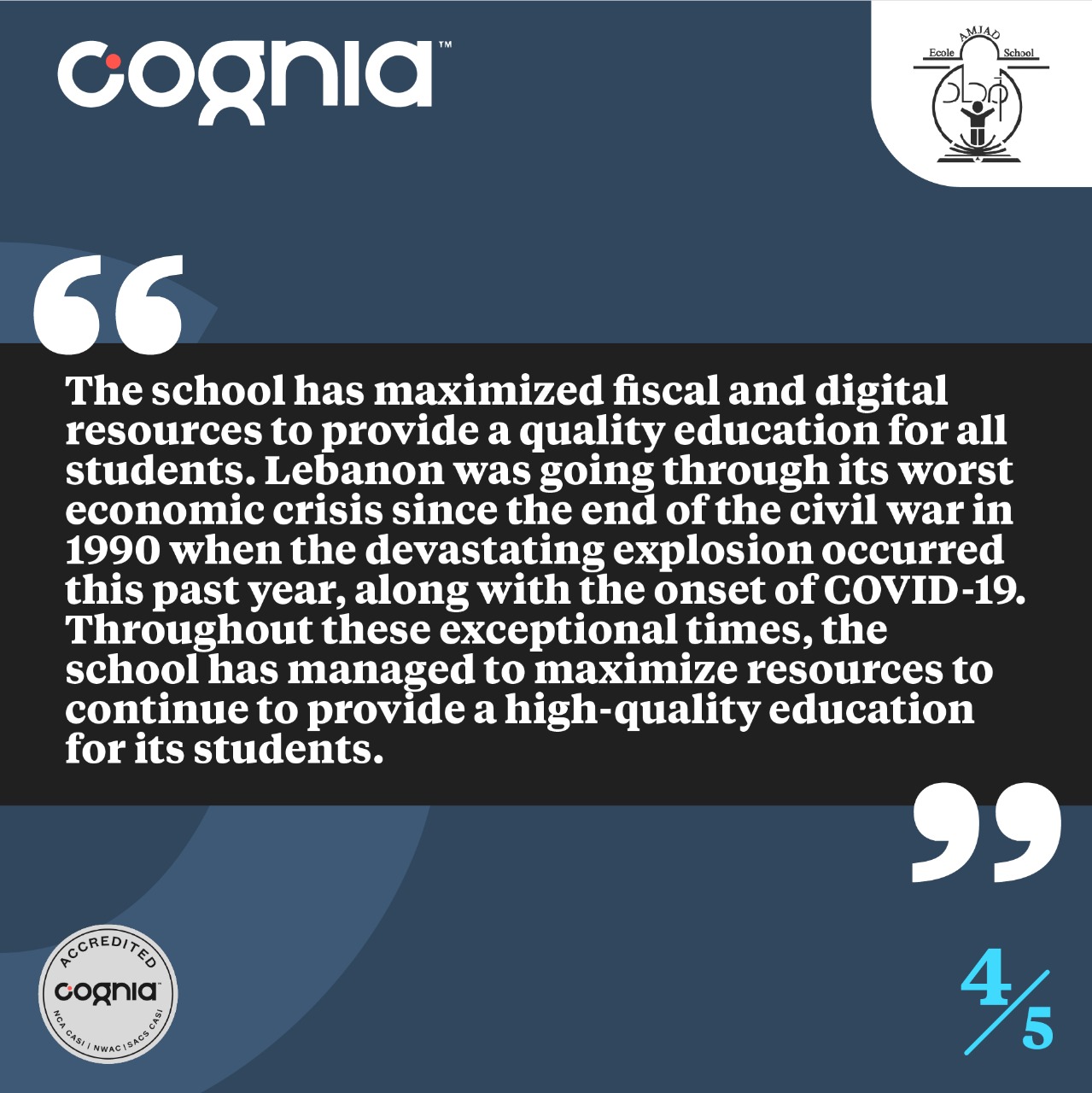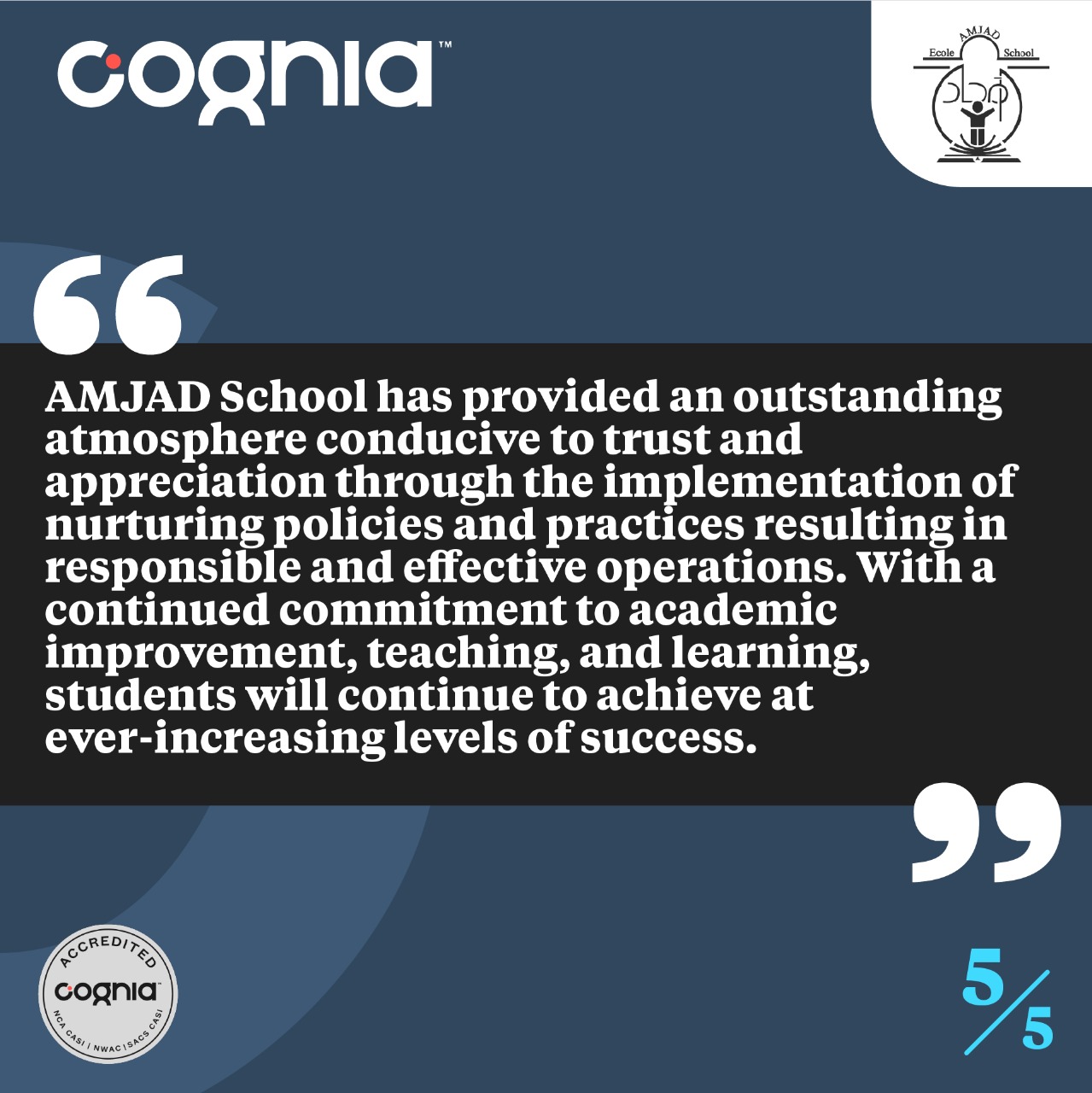 Amjad High School is proud and pleased to announce that it has obtained Institutional and Academic Accreditation for a period of 5 years from COGNIA.
Based on a set of rigorous research-based standards and evidence-based criteria, the accreditation process examined the whole of Amjad institution–its policies, programs, practices, learning conditions, and cultural context–to determine how every part  works together to carry out Amjad 's vision and meet the needs of every Amjad learner.
Amjad being accredited now recognizes its role that demonstrates and sustains its commitments to continuous improvement and better learner outcomes.
COGNIA is the accreditation organization for all DoDEA schools. COGNIA is the world's largest education community, serving more than 30,000 public and private schools and districts across the United States and in more than 85 countries that educate over 5,000,000 teachers and 25 million students.
This monumental achievement is a testament to the splendidly concerted efforts of Principal, administration, Head of Departments, teachers, staff and both parents with their students and Amjad's commitment to quality, integrity, accountability and sustainability.
Congratulations to Amjad Family and all our stakeholders on the achievement of Institutional and Academic Accreditation for a period of 5 years from COGNIA